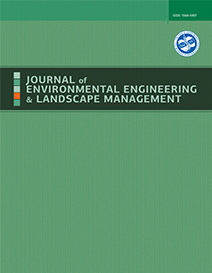 Journal of Environmental Engineering and Landscape Management
(ISSN 1648-6897 (Print), 1822-4199 (Online))
Vilnius Gediminas Technical University

General informationation
A special issue usually contains about 15 manuscripts (with the length of 8-12 pages each). The time from
submission to the publication might take 6 to 12 months depending on the activity of authors and reviewers.
Before submission online, the Presidium of the Journal performs the internal review of the manuscripts
dedicated for the special issue. The JEELM is published Open Access and the publishing process is covered by
Article Publication Charges (APC). Special conditions on APC can be applied.

General schedule of the preparation of a special issue

It takes about 3 months from submission to publication
Contact person
Prof. Dr Edita Baltrėnaitė-Gedienė
Managing Editor
Institute of Environmental Protection, Vilnius Gediminas Technical University
Sauletekio al. 11, Vilnius-40, Lithuania
edita.baltrenaite-gediene@vgtu.lt
For more information, please click: https://journals.vgtu.lt/index.php/JEELM